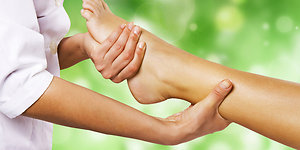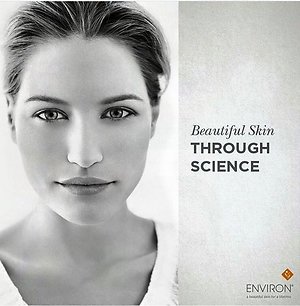 Rosie Jackson- Registered Foot Health Practitioner and Skincare Therapist

With many years' experience in the health and beauty industry, I am a holistic beauty therapist and Level 4 registered foot health practitioner.

For my advanced facials, I combine Environ with Dermalux LED light therapy, and to enhance your beauty and health treatments,along with Heliocare and the Advanced Nutrition Programme supplements for optimum skin health and well-being. For medical pedicures, I use the amazing Footlogix Pediceutical Range which are suitable for all, including diabetics. Treatments are fully adapted to suit your specific needs on the day to deliver the very best results and experience leaving you with feeling refreshed, rested and rejuvenated.

Along with my extensive beauty background, I am also a fully qualified and accredited Level 4 Foot Health Practitioner (FHP) having graduated from the prestigious SMAE Institute in Maidenhead; which offers the only university accredited foot health course in the UK. My footcare services include routine nail cutting and thinning, treatment of corns, calluses, verrucae and ingrowing toenails, cracked heels (and deep fissures), hard to cut and thick nails, fungal nails and skin conditions and diabetic foot health and screening. Advice on footwear, mobility exercises, together with general nail and skincare advice ,is also given as part of your session. I am also able to provide dressings and padding treatment (bespoke silicon supports charged separately), as well as add-on mini-manicures to treat your fingernails plus medical pedicures.
New to the clinic is Cryotherapy, (a treatment no longer available on the NHS), for the safe removal of non-benign skin lesions such as age spots, skin tags, cherry angiomas, sun spots, moles, warts and verrucae.

I work from a cosy, private treatment room within the Lounge Hair salon in New Street, Woodbridge IP12 1DU
Opening hours are Tuesday-Friday 9 -5 and Saturdays 10-2.
Foot Health home visits within the Woodbridge area available by arrangement.
Balance Skincare and Well-Being is a fully registered and insured with the British Association of Beauty Therapy and Cosmetology (BABTAC), the UK's premier beauty association and the Association of Reflexologists. I am a fully insured and accredited member of the College of Foot Health Practitioners and the Association of Foot Health Practitioners as well as DBS checked and First Aid Trained.

Gift vouchers are available too! Click on the link below
squareup.com/gift/ML9Q17HH4T27F/order

I look forward to meeting you!

Rosie