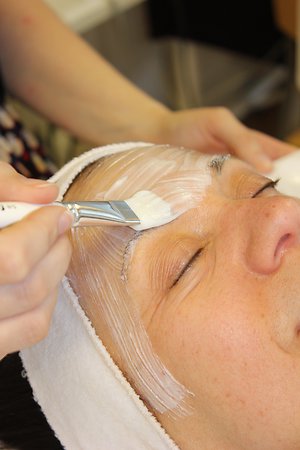 Terms and Conditions
If you have been to the clinic before and are aware of my booking and cancellation policy, that's great, if not, please read them as by making your appointment, you will be confirming that you agree to my terms and conditions. Thankyou.

I am usually booked up 2-3 weeks in advance so to ensure my availability and flexibility for all my clients, like most professional therapists, I have a booking and late cancellation policy. As I have limited appointments, and my time is as valuable as yours, the late cancellation policy will be applied to ensure the smooth and effective running of the business.

To secure your appointment, a non-refundable booking fee of 50% of the treatment cost will be required, payable by bank transfer BACS. This payment will be deducted from your treatment on the day.

Please don't turn up to your appointment wanting only part of the treatment/s booked. The specified notice period is required for changes in treatments as well. If I fail to receive notice, you will still be charged for the treatment time booked.

LATE CANCELLATIONS- with less than 48 hours' notice you will be charged 50% of the treatment price. i.e. you will lose your deposit. Less than 24 hours' notice and on the day cancellations will be charged in FULL. This is because I work by appointment only and cannot book another client in at such late notice which will impact on my business.

All appointments booked in December require full payment in advance.

If you forget your appointment, need to cancel or need to move it within 48 hours of the original appointment, then your booking fee/ gift voucher will be forfeited to cover loss of business.

Medical conditions
Please advise me when booking your appointment if you are pregnant, are trying to conceive or are under medical supervision, so that I can give you the best advice on the suitability of treatments. Machine based facials ( Environ and iCon) are contra-indicated during pregnancy and I am unable to offer facials or massages to anyone in their first trimester or final 2 weeks of pregnancy.

Late arrival:Important!!!!

Balance Skincare does not extend service times or issue refunds/price adjustments for late arrival. Failure to arrive on time for an appointment will lead to service alteration, allowing me to perform only the most important parts of the service.

Arriving more than 7 minutes late for an appointment will result in its immediate cancellation. An invoice for the full remaining amount of the appointment cost will be sent to the email address and phone number provided by the client. Please contact me on 07967 793877 as soon as possible if you will be late.


Environ electro-sonic facials and iCon ultralift use specialist machines and are not suitable if you are pregnant, think you may be pregnant , or have a pacemaker/ heart conditions/ epilepsy. If you are undergoing medical treatment such as chemo/radiotherapy, or are taking Roaccutane (acne medication), please inform me when booking, as these treatments are not suitable for you i.e. contra-indicated. This is in your best interest and I am more than happy to offer you an alternative treatment.

Appointment times are approximate and allow for consultation, preparation and changing time. Also, if you can arrive wearing little or no make-up, less time will be spent removing heavy make-up, and more time on the service.

Courses are payable in full on the first session. Courses are valid for 6 months from the date of your first treatment. However, for iCon Ultralift non-surgical facelift and the Dermalux Power Plan, in order for you to gain the maximum benefit from the treatments, courses must be completed within 2 months or the recommended time advised by myself.

Courses are non-transferable/refundable nor can they be substituted for another treatment. You will forfeit one of your treatments already paid for in a course, if you do not cancel in advance or fail to show up for your appointment.

Please Note: messages after 7pm in the evening will be answered the next working day-messages after 2pm on a Saturday will be answered on the Monday. I will not respond to any messages on a Sunday. Please bear this in mind if you need to change your appointment to avoid the cancellation charge.

Keep your valuables safe as the clinic accepts no responsibility for any loss or damage to personal items or property whilst on the premises. Ideally leave the family heirlooms at home. Your jewellery will need to be removed before your treatment starts so again, the less time spent removing lots of jewellery, more time for your treatment!

To maintain a peaceful environment and in consideration of other clients, please switch off your mobile phone whilst in the clinic. This is your time to relax!!

Gift vouchers can be used against treatments or products and must be presented at the time of purchase. They are valid for 6 months from date of purchase. Gift vouchers are non-transferable/ refundable. Can be collected from the clinic or posted for a £1 fee. If not redeemed in full, no change or credit can be given.

For reasons of hygiene, I am unable to refund or exchange cosmetics/skincare once the original packaging has been opened unless faulty. All sales are final. Any products on pre-order, must be paid for in full at the time of ordering.

Balance Skincare Clinic reserves the right to change prices without prior notice, and in making a booking, you agree to these terms and conditions stated above.

Thank-you.